Pay with PAYPAL and direct download order :

1. Choose your products and place orders.
For the first order, you will have to create a client account.
Then you will be automatically recognized on next log.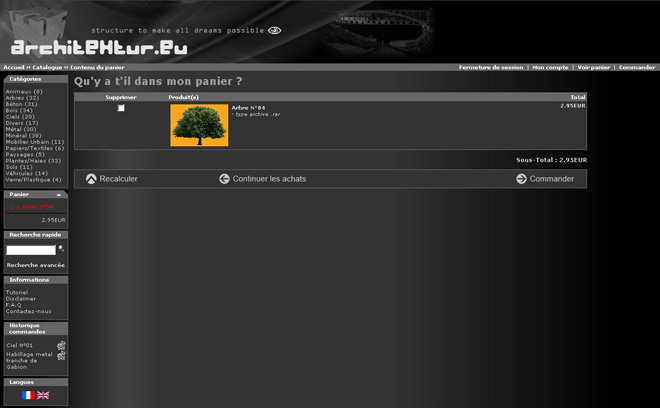 2. Start Order.
3. Confirm personnal data : adress, comments...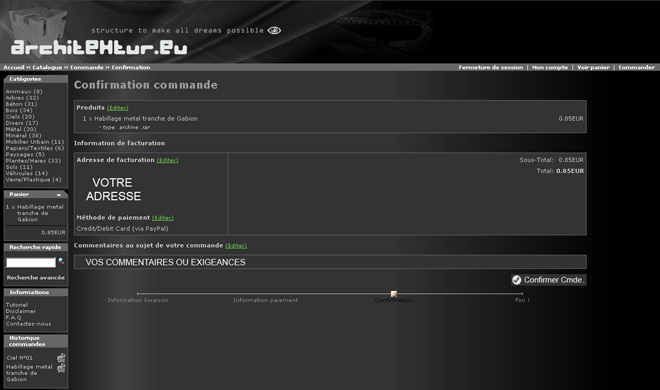 4. Redirecting to Paypal secure website.
Choose your payment mode : Credit Card or with your Paypal account.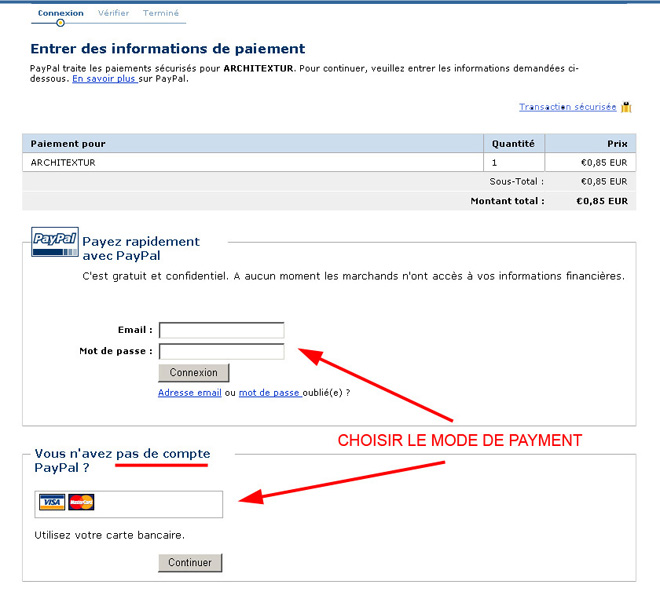 5. Enter your personnal data.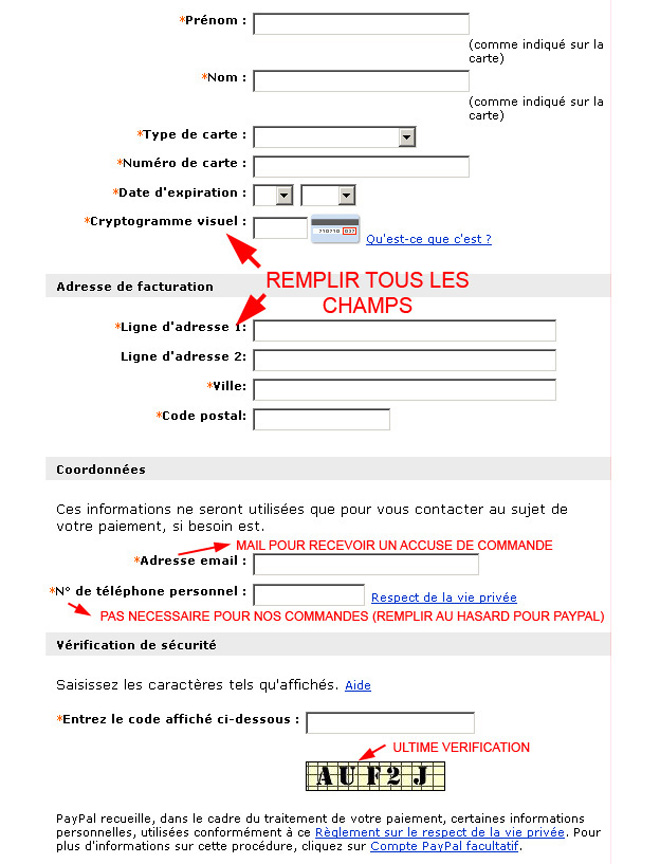 6. Finalise your order and pay with Paypal.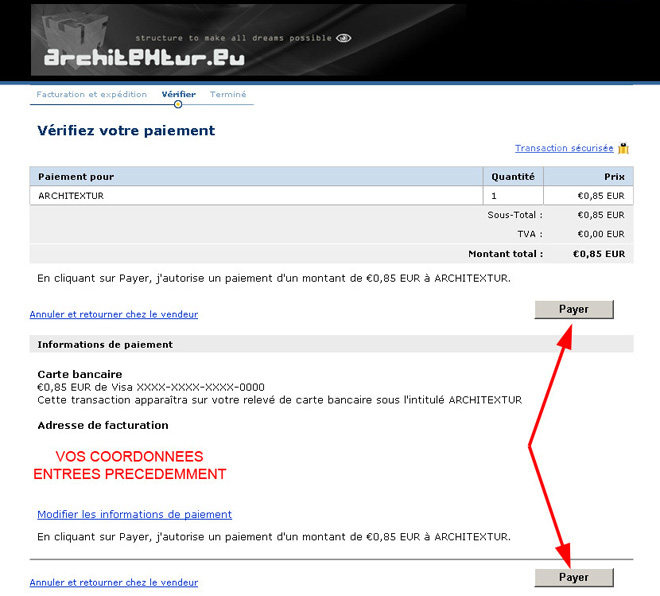 7. DOWNLOAD ORDER :

Back to the shop and instant activation of your download links. Download links will be enabled for 3 days and 2 downloads for each product.